Post by tedi88 on Nov 3, 2013 12:47:47 GMT 1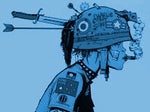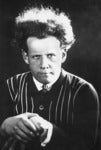 Of topic:
Also maybe someone can correct me, but is there some kind of compilation SS games? Cause i remember playing one such version and it was in Russian, but it title was in English.
I have most of SS complete, describe that compilation game and I can tell you what it was. There is still a modding site, with tonns of maps and mods:
www.sudden-strike-maps.de/
Of topic:
Note this is straight from my memory, so it's possible that i'm mistaken:
Like i said it was in Russian (missions). There were i think 8 or 9 campaigns, divided in the categories "New campaigns" and "Old campaigns".
In new campaigns there were:
British, American, Russian/Soviet, German and Japanese. British was concetrated around Tobruk (i've only played 2 missions) or some port town in the desert. Defensive maps.
American had crossing of the Rhine, first mission was a paratroop jump to secure some airfield or a base.
German was centered on Kharkov counteroffensive in 1943. Good mix of maps, but not very historical (King Tiger, Jagdtigers). I completed this one.
Russian campaign (didn't play it much) was centered around the push to Berlin from Kursk or some other place. I think Kursk mission was the 3rd one.
Japanese was the worst campaign ever. You had to take some forgotten island with paratroopers and landing forces. Although i tried real hard to finish this mission, i never succeeded.
Old campaigns had the following campaigns:
American
British
French
I didn't play American camp. So i don't know what it is about.
British i'm pretty positive that it was taking place in Arnhem.
French i played two missions. You had to ambush a convoy of some sorts in the first mission. I don't remember the second mission.
Also it quite possible that French and American camp. were together, but i really can't remember.
There was a lot of single missions included in it as well.
Anyway I never really got into playing SS, i've got that compilation after i got BK, and by then i was too far into BK to play SS. My uncle though, he was a master at playing this game. However in my opinion SS was much better then BK 2.
On topic:
I like how those infantry look. However those M3 tanks are in a need of reskining. Same goes for that PZ IV.