Post by longfellow on May 19, 2021 14:34:12 GMT 1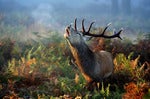 After spending 4-5 hours on GZM 9 I decided that IMHO GZM9 is nothing more than a click fest for the developers website..no support just new version with no regard for previous missions....they want you to use the new version but offer no assistance in getting the current maps to work with them...waste of band width downloading maps if they won't work....so I trash GZM 9 and work with what I have....a perfectly good copy of 7.77.3......50 maps working fine...
Cheers

I agree with you many things in GZM could benefit from a little more quality control and a little less quantity over quality. Overall, I still think GZM 9 is a big improvement though, many of the old missions have received a rework and the amount of missions (now with the Finnish, Hungarian and Japanese Campaigns) overall is simply staggering.
Luckily, it is entirely possible to have two parallel installations of GZM 7 and 9, it's not an ideal solution but better than nothing.
I will say that some of the maps you have marked with "NO" are available in the GZM9 campaign, for example Stalinline. Many of the custom missions you have uploaded are included with GZM9, such as the WORS missions, Berlin Reichstag, Budapest, and many more.
I do have (or had till yesterday) both copies of 7 and 9 running in tandem...but decided that if I already have a perfectly good working copy why do I need the extra space taken up by something that only gives me grief..... sure many missions may be included in 9 but what about the three custom campaigns (RTL, Battle of Moscow, Southern front).....have you ever played these campaigns

they are excellent....and IMHO two of the best chapters Azul and Stalingrad...what happens to them...

besides why should I have to play through a campaign just to get to a scenario that I already have on a more reliable platform....my point is you hit the nail on the head with the statement of quantity over quality....you want quantity or stuff to do then fix the three campaigns to run with version 9 and if not I would be interested in knowing why you favor some nondescript battle in some far off colony to perhaps some of the greatest battles in history some of which are still used today to illustrate modern warfare....BTW I have only marked two missions that don't work with 9 and they are of no consequence to this discussion other than to the person(s) who designed them...
As far as support goes there is none IMHO....it would be nice to give a finished product..no??? .... in the case of 9.21 patch an installer that will only install to the GZM directory.....I want to know what you are putting on my box so make a pak or rar file please !!...after installing this a ton of stuff stopped working necessitating in a complete reinstall only to find that I have to start with 9.15 whether I like it or not...making it almost impossible to troubleshoot why certain things won't work...
This is probably why version 7 works so well...I have every update in order going as far back as version 5 and can find out the point at which things started to go wrong...Look my friend I see you are an advocate of version 9 so then are you the one I should ask if I have problems with the new version??....staggering or not if it won't work for what ever reason what's the use of having it ?? it's like having a hunting dog that doesn't hunt.
If you feel there is something I have not addressed in your reply please feel free to communicate here or by pm..

Cheers